There's More to the Story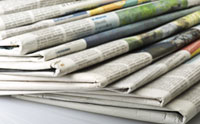 The Dallas Morning News recently reported that a group of Ph.D. scientists is swimming upstream against the scientific community. Instead of believing in millions of years of evolution, the team at the Institute for Creation Research dares to suggest that science confirms biblical creation's view of a world only thousands of years old. And there's more to the story. More...
What Is 'Real Scientific Research'?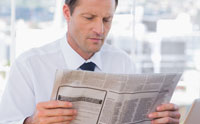 A recent article in The Dallas Morning News and a follow-up NBC interview presented some history and touched on the tenets of the Institute for Creation Research. Both news reports sparked inquiries from readers and viewers. For example, some are now asking, "What defines credible scientific research?" More...
DNA Was Created as a Reservoir for the Information of Life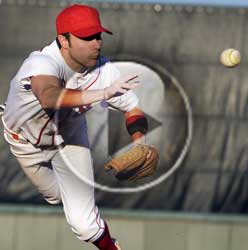 Secular scientists claimed in the 1970s that chimp genomes are 98% similar to humans, and it was apparently verified by more modern techniques. But that estimate actually used isolated segments of DNA that we already share with chimps—not the whole genomes. The latest comparison that included all of the two species' DNA revealed a huge difference from the percentage scientists have been claiming for years. More...
ICR Featured in The Dallas Morning News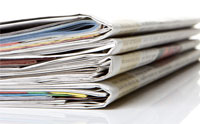 The Institute for Creation Research was featured on the front page of the August 15, 2014, edition of The Dallas Morning News in an article that contrasts the evolutionary story with young-earth creationism. More...
Christian Band Rejects Literal Genesis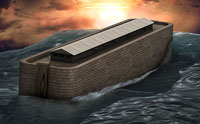 Respected guitarist and talented Christian songwriter Michael Gungor has recently made the news—not with his music, but with his outspoken rejection of a historical Genesis. Gungor cited science and reason for his position on Noah's Ark. How reasonable are his reasons? More...
European Spacecraft's Comet Close-up a World First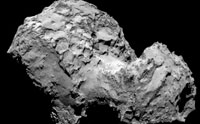 After a ten-year-long flight, the European Space Agency's (ESA) Rosetta spacecraft entered into orbit around a comet. It will soon attempt to actually land a probe on the comet's surface. Though data-gathering has only just begun, the comet is already divulging secrets. More...
Does Dinosaur Extinction Encourage Faith?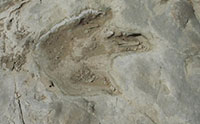 Many professors at private religious universities cling to secular views of the past despite the clear anti-Christian consequences. Theological inferences from a recent study on dinosaur extinction illustrate this dilemma. More...
Recent News